Why Hardware wallet?
Protecting your private key is a critical issue in cryptocurrency, Prokey hardware wallet is an offline, cold storage, and secure device that keeps your private key offline and protected, while also enabling you to receive, store, and sign transactions to send digital assets like Bitcoin, Ethereum, Litecoin, Tether, and many more!

Why is it different?
Our Prokey wallet is not simply another cryptocurrency wallet. It sets a new definition of what a secure wallet must offer. This is all about the best optimization, down to each and every detail, offering the most secure device with easy-access to coins without forcing users to use any third party application or website.
Secure Firmware
We implemented a secure way to make sure firmware is always genuine, so there is no need for hologram seals or vendor reputation.
Read More
NFT & dApps
Connect your Prokey to any DeFi app, NFT marketplaces and Web 3.0 applications and manage your assets.
All-in-one Wallet
No more worries about phishing threats as there will be no third-party wallets for your coins and tokens. Manage everything in one, single platform. Easier than ever.
In-Browser Operation
Access your accounts and coins through a web-browser with no need to download bridges, applications, extensions, or executable file.
Safe access through Web or Mobile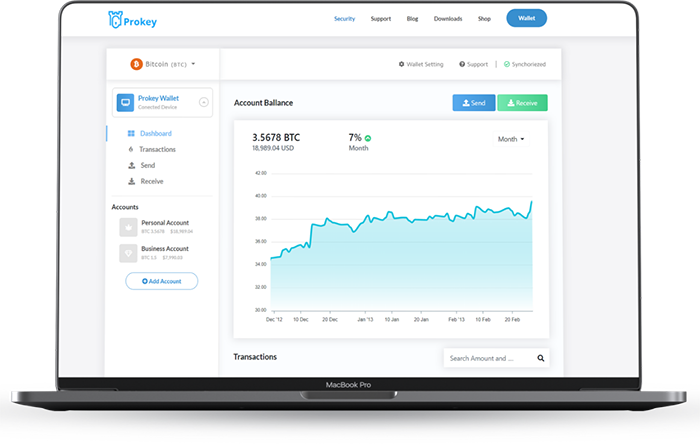 Works on

Worry about losing the device?
As long as you have access to your 24 words seed combination, you're good. It just takes 3 minutes to recover access to your assets through recovery sheet.
Get prokey