features
Shield your recovery seed from physical damages by choosing ColdSteel over traditional paper storage.

Fireproof
ColdSteel offers unparalleled fireproof security with its 1.5mm extremely durable Stainless-steel sheets capable of resisting fire and temperatures as high as 2649 °F / 1454 °C.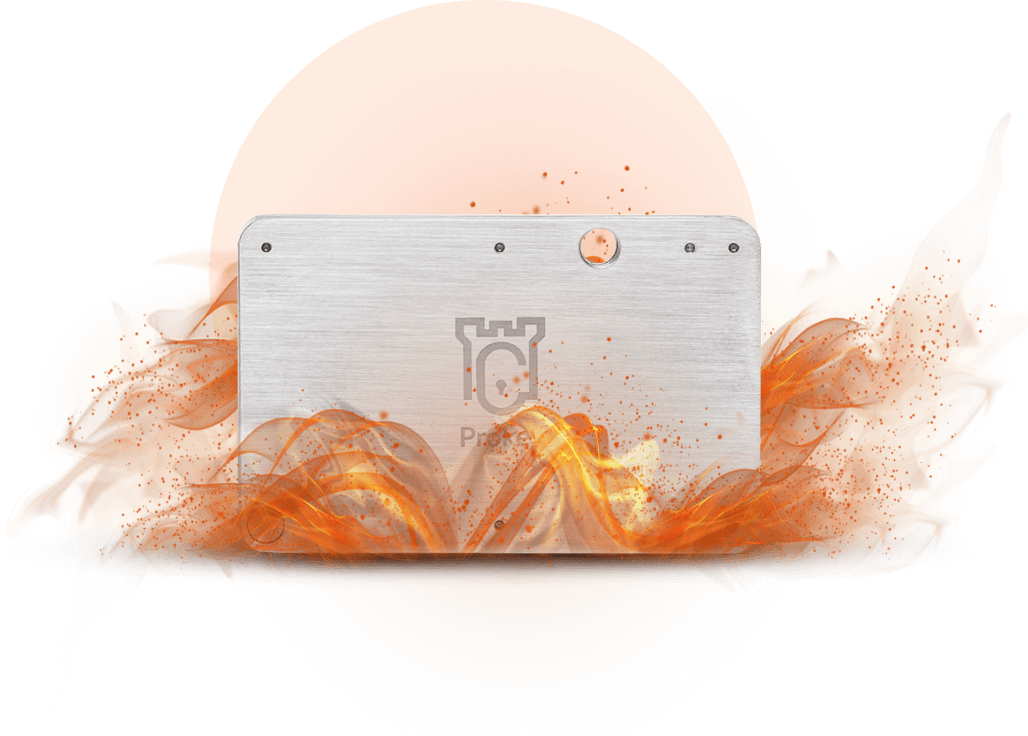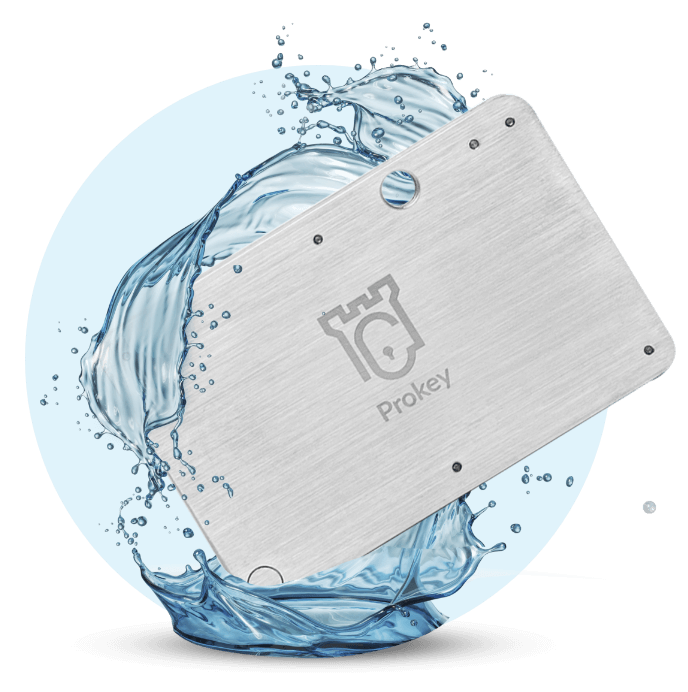 Waterproof
With ColdSteel, your recovery seed is shielded from the perils of water damage. Rest assured that even in the face of unexpected accidents or natural disasters, your crucial backup remains intact and secure, ensuring the preservation of your digital assets.

Easy for Everyone!
Dive into our comprehensive video tutorial and witness the simplicity of using ColdSteel for your seed storage!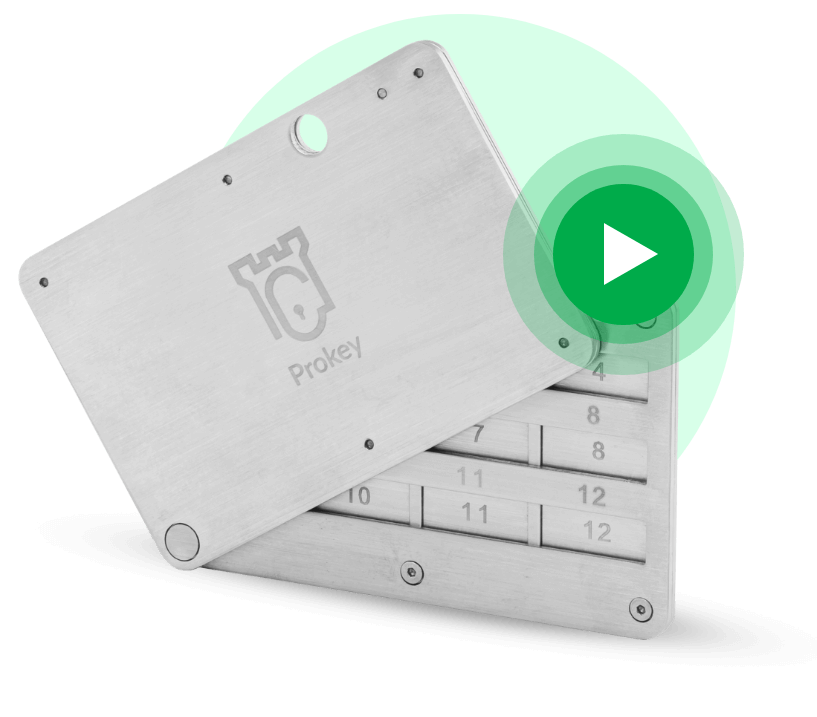 Specifications and Content of the box
comprehensive overview of what you'll receive when you choose ColdSteel to safeguard your recovery seed backup
Dimensions:
90 x 58 x 6 mm / 3.54 x 2.28 x 0.23 in
Contents:
1 x ColdSteel
5 x Letter set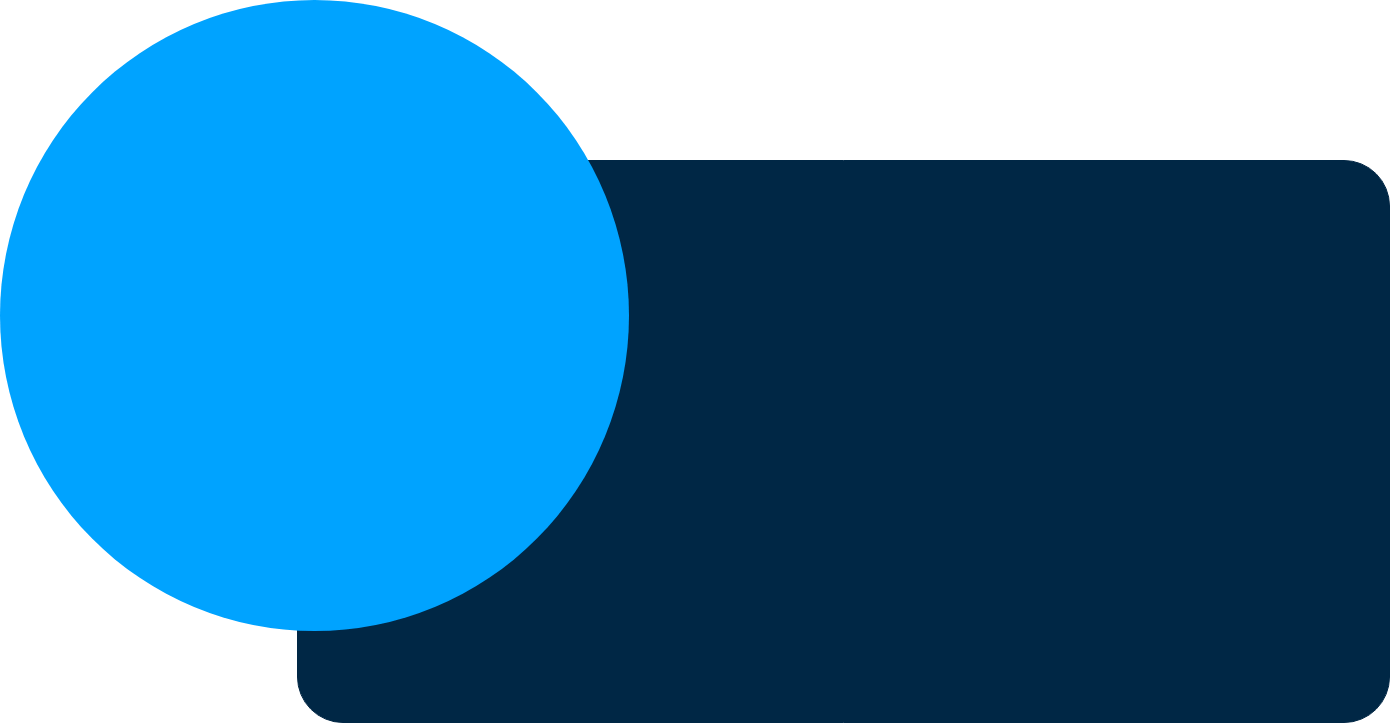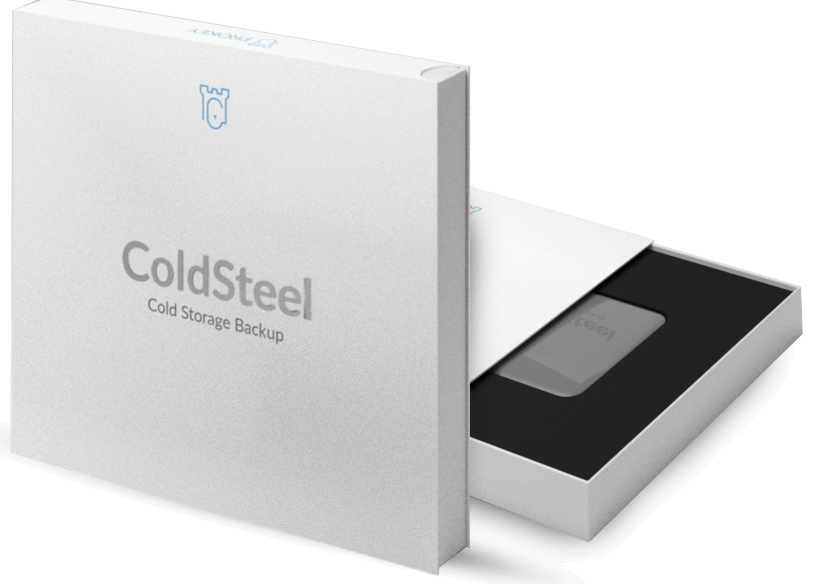 Dimensions:
160 x 120 x 20 mm / 6.3 x 4.7 x 0.8 in
Contents:
1 x ColdSteel
5 x Letter set
Compatible with most software and hardware wallets
Compatible with all hardware or software BIP39 wallets to protect your 12, 18, and 24 seed phrase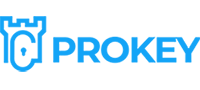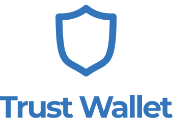 Trusted by Many
😍
Learn from our valued customers as they share their experiences, highlighting why they rely on our products for secure and hassle-free cryptocurrency management.