Bitcoin Cash Hardware Wallet
Become the only person who has full control of your own funds. Prokey hardware wallet keeps your private key offline and protected while enabling you to receive, send, and manage Bitcoin Cash while supporting over 1000+ cryptocurrencies.
Get prokey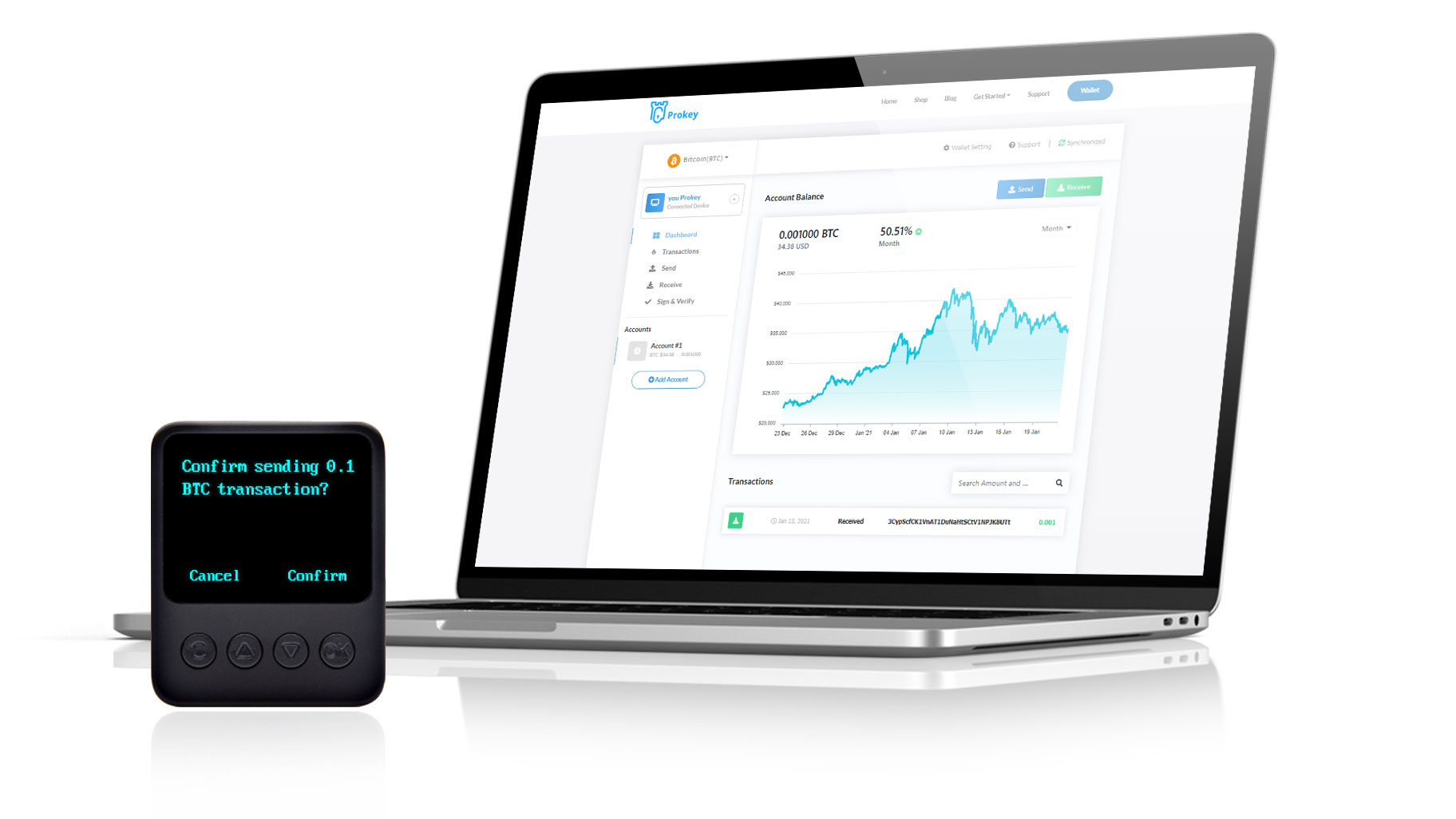 Secure Firmware

We implemented a secure method to make sure firmware is always geniune, third parties cannot make any changes on the Prokey bootloader and your device will only be updated from the official website.

Web-Based Access

Access your Bitcoin Cash wallet through a web browser and confirm all actions on your Prokey device.

Single Wallet For All

Manage all of your Bitcoin Cash and other crypto assets through one easy-to-use platform.

24/7 Online Support

Crypto experts are available to assist you around the clock.

Compare Bitcoin Cash Wallets
Under your own control
---
Hacking Risk
---
KYC / Verification
---
Cold Storage
---
Download Blockchain Data
Software Wallets
---
HIGH
---
Not Required
---
---
YES
Prokey
---
Low
---
Not Required
---
---
NO
Buy
Web-Based Wallets
---
MEDIUM
---
Required
---
---
NO
Supports over 1000+ cryptocurrency with the most secured hardware wallet