Providing Proof of Fund in Cryptocurrency via Sign & Verify Messages

Admin
3 min
PUBLISHED ON Aug, 13 2021
What is Proof of Fund? Proof of Fund (PoF) is the documentation of a person's or entity's ability to make a transaction. This usually encompasses if the person or entity has enough funds or not. PoFs can be a bank, security, or custody statement.
So, what is PoF in terms of cryptocurrency when there is no central organization or bank to verify it? Sign message is the answer, by signing a message you can prove that you have control of a particular address, and demonstrate you have ownership of the funds.
Signing & Verifying Messages via Prokey
On the Prokey Optimum, you can start the process of signing or verifying messages to go along with your addresses by first connecting your device to the web interface. Click on Sign & Verify menu to begin the process.
When you click on the Sign & Verify item on the bar to the left of the screen you will get this page (we've already typed in a little something in the message box to show you):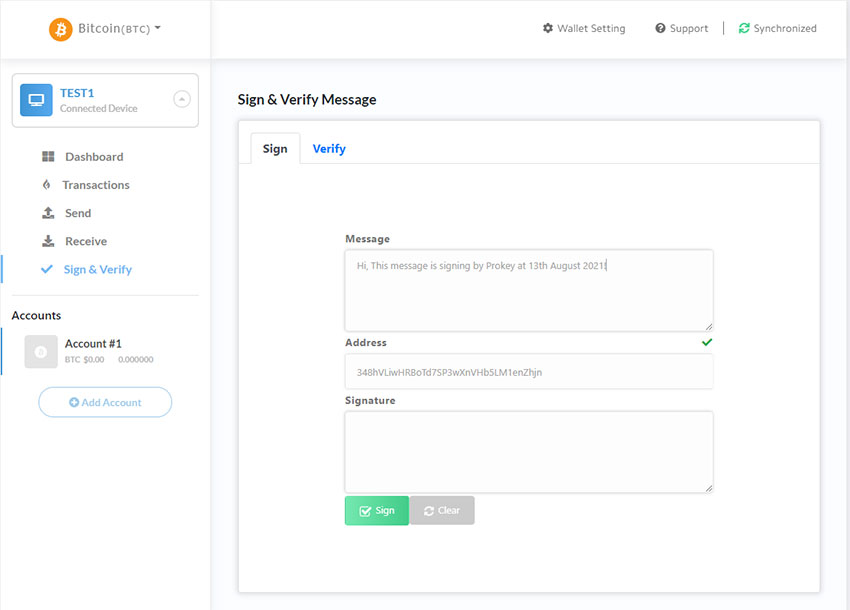 Notice also that the address box should gets filled by the address that have balance, check balance of your address on blockchain explorers and make sure its pointed to the right address with enough fund, mentioning date in your message body can be helpful to show that you have ownership at the time of signing message, you can click on the green Sign button near the bottom of the page to generate the signature: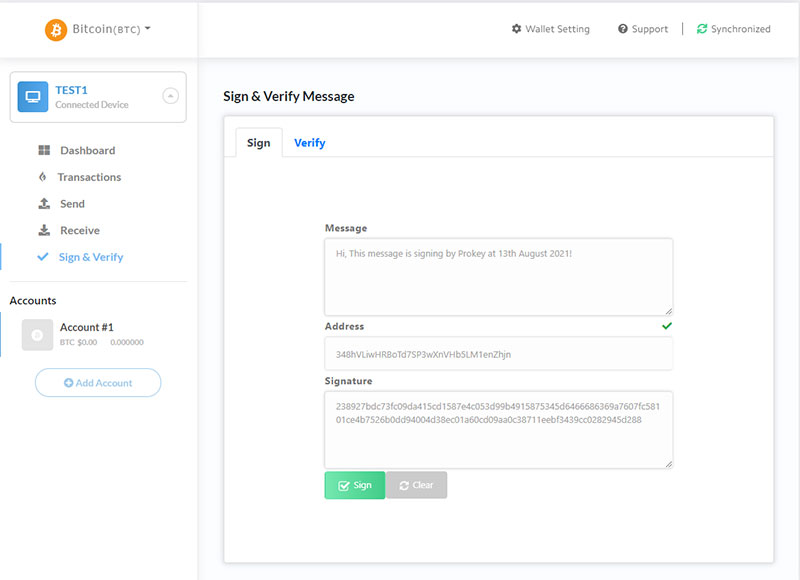 As you see, it generates a hash which is Signature that you can share along with message and adddess to allow others verify the fact that you own this address that has all the necessities to make or receive funds.
The main purpose of signing and verifying messages to confirm ownership and adequacy of funds is to make sure that you don't have to expose your private keys. Mainly prevalent for hardware wallets due to the fact that they isolate and protect private keys even from the users themselves, keeping your private keys away from wandering eyes is the core security feature and prerequisite when it comes to owning cryptocurrency.